Everest Base Camp & Kala Patthar Trek
Trip Overview
Trip Facts
Country: Nepal
Trip grade: Strenuous
Destination: Everest Base Camp
Activities: Trekking
Accommodation: Hotel and Guesthouses
Meals: Breakfast, Lunch and Dinner
Maximum altitude: 5545 meter
Group size: Min - 1
Best Season: Spring & Autumn
Hiking up a legendary trail amidst some of the most stunning scenery and mountain culture ever known…
Trekking Everest Base Camp & Kalapathar is an unforgettable experience of lovely views and mountain culture, set in the backdrops of snowy peaks in a world famous region known for adventure. This is one of the most commendable mountain hikes that give meaning to the sense of a holiday. We visit mountain farm villages and monasteries at high elevations with a wealth of Buddhist culture. Our trails go into charming woodlands of tall rhododendron, birch, Magnolia and fir trees. The breathtaking views of some of the highest mountain ranges on earth are a unique reason for trekking in this region. Furthermore, this outstanding beauty blends in perfect agreement with the fascinating Sherpa culture. We also visit the Everest national park which is listed as a world heritage site. This park is home for some of the ecological systems and rare wildlife as well.
Our trip begins with a flight to Lukla airport. We hike through lively colourful Sherpa villages to the vibrant capital of the Khumbu – Namche. We spend two nights here before we get to the base of the king of all peaks – Mt. Everest. We then ascend Kalapathar at 5545m for some gripping close-up views of Everest and the routes climbers use to summit this peak. It is from this mind blowing point where we heave a deep sigh of fulfillment which takes our emotions on overdrive, giving us a sense of success!
Our itinerary is carefully planned for anyone, but specially focuses on greenhorns who are reasonably fit and in good health. We have put in 3 acclimatisation days to get you used to the thin air at altitude so you have a safe, hassle free trek. This is especially important in the Everest region.
Key Highlights of Everest Base Camp Kalapathar Trek:
Ascend to Everest Base Camp and Kalapathar with our experienced team of guides and porters. Enjoy breathtaking close-up views of Everest, Lhotse, Nuptse and other famous peaks.
Acclimatisation well planned to keep you safe at your pace above the timberlines.
Great opportunities to interact with the local people so you get to learn about the interesting culture, lifestyle and traditions in this region.
We visit the historical Thyangboche Monastery that sits beneath the shadow of Ama Dablam. The views from here are classic in a world of its own.
Your detailed itinerary for deeper insights into Everest Base Camp Kalapathar Trek:
Day 01: Arrival in Kathmandu : 1,350m/4,428ft
Day 02: Fly to Lukla, & trek to Phakding (2,651m/8,700ft): 9km, 30 minutes flight, 3 Hrs Trek
Day 03: Trek to Namche Bazaar (3,438m - 11,284ft): 7.4km 6 Hrs Trek
Day 04: Acclimatization Day: 4.2km, 2-3 Hrs Trek
Day 05: Trek to Tengboche (3,870m - 12,694ft): 10.4km, 6 Hrs Trek
Day 06: Trek to Dingboche (4,360 m/14,300 ft): 10.8km, 6 - 7 Hrs Trek
Day 07: A day for rest and acclimatization at Dingboche: 6km, 4 - 5 Hrs Trek
Day 08: Trek to Lobuche (4940 m/16,207 ft) – 8.4km - 6 Hrs Trek
Day 09: Trek to Everest Base Camp (5,364 m/17,594 ft) and get back to Gorak Shep (5,170 m/16,961ft): 13km, 7 - 8 Hrs Trek
Day 10: Trek to Kalapathar (5,545m/18,192ft) to Pheriche (4,288m/14,070ft): 13km, 7 - 8 Hrs Trek
Day 11: Trek to Namche Bazaar (3,440m/11,280 ft): 14.3km, 6 - 7 Hrs Trek
Day 12: Trek to Lukla (2,860m/9,186ft) - 17.7km, 6 - 7 Hrs Trek
Day 13: Fly to Kathmandu, 30 minutes flight
Day 14: Buffer day in Kathmandu (in case of Lukla flight delays or cancellation due to bad weather)
Day 15: Departure for home or next destination
Detail Itinerary
Day 01: Arrival in Kathmandu : 1,350m/4,428ft
On touchdown at the Tribhuwan International Airport, our office representative will be on standby with our vehicle to meet and greet you and escort you to your hotel. We then check-in at the hotel, have some welcome drinks; go to our rooms and freshen up. Perhaps, we would like to have some rest to do away with all that jetlag. Later In the evening you will be briefed about your trek at our office or at your hotel. Overnight at your hotel in the ancient valley of temples, said to be the most on earth.
Accommodation:
Hotel
Day 02: Fly to Lukla, & trek to Phakding (2,651m/8,700ft): 9km, 30 minutes flight, 3 Hrs Trek
After an early morning breakfast, we board a thrilling scenic flight to Lukla and land on a steep mountain runway which brings us to the start of our trek at the village of Lukla. After meeting up the crew and sorting out our equipment, we head up the Dudh Kosi Valley on a well-marked trail and get a wonderful glimpse of Mt. Khumbila, a sacred mountain which has not been climbed till now. We then proceed on to Phakding for an overnight.
Accommodation:
Guesthouse
Meal:
Breakfast, Lunch and Dinner
Day 03: Trek to Namche Bazaar (3,438m - 11,284ft): 7.4km 6 Hrs Trek
After a good breakfast at Phakding, we set out for the mountain junction town of Namche; we cross and re-cross the river on high airy suspension bridges. Beyond Monjo is the entrance to the Sagarmatha National Park which was set-up in order to protect and preserve the fragile mountain environment. We then take a steep hike to Namche. If the weather is clear, we get the first glimpse of Mt Everest on the way. Namche is the main trading village town in the Khumbu and has a busy Saturday market - a meeting place for the Hindu traders from the lowlands and the Tibetan yak caravans that have crossed the glaciated Nangpa La. Namche is the gateway to the Khumbu. This is where we crash out for the night with all meals included.
Accommodation:
Guesthouse
Meal:
Breakfast, Lunch and Dinner
Day 04: Acclimatization Day: 4.2km, 2-3 Hrs Trek
Namche is tucked away between two ridges amidst the giant peaks of the Khumbu and has an abundance of lodges, tea shops and souvenir shops. It is an ideal place to spend a day, acclimatising to the new altitude before heading off towards Syangboche.
To acclimatize, you visit Khunde Hospital set-up by Sir Edmund Hillary, or take a one hour walk up to the Everest View Hotel above Namche for the sunset view of Ama Dablam, Nuptse, Lhotse and Everest. We then go to Khumjung where we visit a school established by Hillary. We begin our hike after enjoying lunch; by passing the route of Khimde. There are also good views from the National Park Centre and Museum just above the town. After lunch you may also wish to check out the Tibetan trader's stalls or the Sherpa shops to work on a deal for something you like. After going through our acclimatization drills, we head down to our lodge for some beers and a good sleep. Overnight Namche with all meals included.
Accommodation:
Guesthouse
Meal:
Breakfast, Lunch and Dinner
Day 05: Trek to Tengboche (3,870m - 12,694ft): 10.4km, 6 Hrs Trek
After breakfast in Namche, we start our trek towards Tengboche enjoying superb views of Mt. Everest, Nuptse, Lhotse, Ama Dablam and close up views of Thamserku. Our trek follows on a gradual trail with few ups and downs overlooking magnificent views of the great Himalaya. Along the way we can spot wild lives like pheasant, musk deer, or a herd of Himalayan Thar. The trail goes gradually down up to Kyangjuma. The path eventually reaches Sanasa which is the major trail junction to Gokyo valley and Everest Base Camp. The track then follows through pine forests and after we cross the prayer flags festooned bridge over Dudh Kosi River, we reach Phunki Tenga, a small settlement with a couple of teahouses and a small army post amidst the alpine woods. After having a relaxed lunch at Phunki Tenga we then have a little tough climb steep up through the pine forests before we reach Tengboche. Tengboche is a great place for close up views of Ama-Dablam, Nuptse, and Everest and it has the biggest Buddhist Monastery in the Khumbu region. This is where we spend our overnight for the day.
Accommodation:
Guesthouse
Meal:
Breakfast, Lunch and Dinner
Day 06: Trek to Dingboche (4,360 m/14,300 ft): 10.8km, 6 - 7 Hrs Trek
After a warm breakfast, we hit the trails with the Mountains as a backdrop; the monastery in Tengboche looks spectacular more in the morning. We click pictures of the monastery and the sceneries around and as usual start the day journey on a merry note. We choose the upper trail for better views to visit Pangboche village and its ancient Monastery. We pass through several Chortens and Mani walls and small villages. At high noon, we haul up to enjoy lunch with fantastic close-up views of Ama-Dablam. After lunch, we head north to Pheriche or take the eastward trail beneath the towering north face of Ama Dablam. From here onwards the walk is fairly moderate as we enter the Imja Valley. The valley ahead will begin to open up as we approach the confluence of the Lobuche River; we descend through the stream and begin the last and steepest climb of the day up to Dingboche. On arrival in Dingboche, we enjoy the beautiful array of fields enclosed by stone walls to protect the barley, buckwheat and potatoes from the cold winds and grazing animals. We bunk out for an overnight in Dingboche with all meals covered.
Accommodation:
Guesthouse
Meal:
Breakfast, Lunch and Dinner
Day 07: A day for rest and acclimatization at Dingboche: 6km, 4 - 5 Hrs Trek
Today is an ideal day for some rest and acclimatization to get used to the high elevations. This will prepare us well for the higher altitudes to come. But we ought not to hang around doing nothing; perhaps, we could hike up a crest located behind the village and get some great views of the planet's highest peaks which include Lhotse, Makalu and Cho Oyu. Additionally, we can also relish the views of Cholatse and Taboche peaks. Towards the north-west we get to view more Himalayan peaks rising above the Khumbu Khola Valley. These peaks cover Lobuche West, Lobuche East and Lhotse which stand out among the others. From another site on the ridge we also get amazing chocolate box views of the Imja Khola Valley and pretty Dingboche village which we'll shortly say farewell to. We crash out for the night at Dingboche.
Accommodation:
Guesthouse
Meal:
Breakfast, Lunch and Dinner
Day 08: Trek to Lobuche (4940 m/16,207 ft) – 8.4km - 6 Hrs Trek
After a hot breakfast, we set out on the trail while slowly gaining altitude and it is essential that we hike slow and easy now.
The slopes have less vegetation as we go above the timber line. Views of different peaks, such as Cholatse and Lobuche, display fantastic distinct features with awesome landscapes. We plod up the Dhugla rim and onto a moraine towards the Khumbu Glacier. Rock cairns are seen hereabouts, many of which are set up to the memory of climbers attempting the high mountains of the area, including Everest. We slowly realize a drop in temperatures as we become exposed to this glacial moraine. We savour lovely views throughout the day of Pumori and Nuptse. The trail then gets soft as we approach the valley to the village of Lobuche. We do an overnight here in the laps of Pumori.
Accommodation:
Guesthouse
Meal:
Breakfast, Lunch and Dinner
Day 09: Trek to Everest Base Camp (5,364 m/17,594 ft) and get back to Gorak Shep (5,170 m/16,961ft): 13km, 7 - 8 Hrs Trek
Today is a pretty challenging day, but it will surely prepare us for Kalapathar at 5545m which will follow the next day. We trek alongside the Khumbu Glacier as the path winds over the rocky moraine towards the settlement of Gorak Shep which was once a large lake. Hereabouts we're really high up, among glaciers of the world's mightiest peaks. On arriving at Gorak Shep we have an early lunch before heading up to Everest Base Camp. In the May window mountaineering season, many expeditions can be seen at base camp and this trip is one of the highlights of the trek. Overnight at our guest house.
Accommodation:
Guesthouse
Meal:
Breakfast, Lunch and Dinner
Day 10: Trek to Kalapathar (5,545m/18,192ft) to Pheriche (4,288m/14,070ft): 13km, 7 - 8 Hrs Trek
Today is the most important part of our trip. We start early at dawn to catch the dramatic views from Kalapathar witnessing the first light of day shining on Mt. Everest. However, we need to get prepared for an early morning, dark and cold temperature (-10 to -14 C) departure beforehand. Plus there is always that chance for strong biting winds which are quite common hereabouts. Familiar peaks such as Lingtren, Khumbutse and Changtse tower over us to the east even as Everest begins to expose itself emerging between the west shoulder crest and Nuptse. During the ascent to Kalapathar we can pause to catch our breath at several outstanding view points to click pictures. After several hours of ascent, we reach Kalapathar. From here, we scuttle to climb the rocky outcrop near to the summit marked by cairns and prayer flags. As we reach the top, we sit on the Kalapathar rocks and our eyes take in the unbelievable Himalayan views, wandering from one mighty massif to another. We take as many pictures as we possibly can for a lifetime of memories. After this we make our way back to Pheriche with a slow descent; for some rest and a steaming hot breakfast which we truly deserve. Overnight at our teahouse lodge after a great start to our day.
Accommodation:
Guesthouse
Meal:
Breakfast, Lunch and Dinner
Day 11: Trek to Namche Bazaar (3,440m/11,280 ft): 14.3km, 6 - 7 Hrs Trek
After a good breakfast, we get set to hike down a hillside carpeted by rhododendron and juniper trees. This walk gives us a good feeling of inner peace and quiet. After crossing the airy prayer-flagged bridge over the Dudh Koshi River, our trail goes by the Dudh Koshi gorge descending rapidly through lovely pine forests. While In the forest, we may come across colorful pheasants and mountain goats. The route finally reaches Sanasa from where we can enjoy views of Ama Dablam, Thamserku and Nuptse mountains. We also pass twisting trails that lead through a forest before reaching Namche Bazaar. Overnight in Namche Bazaar.
Accommodation:
Guesthouse
Meal:
Breakfast, Lunch and Dinner
Day 12: Trek to Lukla (2,860m/9,186ft) - 17.7km, 6 - 7 Hrs Trek
This is our last day on these magnificent mountains which have been home to us all these days!
Today, we begin to get warmed up by the light cool breeze. Although we are traveling the same route down, we enjoy completely different views. We snap a mixture of open plains, rhododendron and pine forests, and in the distance snow covered peaks. We take time and walk at our own pace today as this is the last day of our trek. We experience the Sherpa villages' impressive faith in Buddhism and culture of prayer stones and prayer flags while we walk through the villages. Upon arrival in Lukla, we have plenty of time to relax, stretch those aching legs, and recall the experiences of the last couple of days. We come to the culmination of a fantastic trek on a merry note with everyone back safe and sound with truly happy faces!
We stroll around in the sunshine while our leader will re-confirm our flight tickets. In the evening, we enjoy a last specially prepared dinner with our crew and make it a celebration night which calls for a great party. This is our last night on these lovely mountains that were home to us all of these weeks. After enjoying some local mountain beer ['chhang' – fermented rice] we dance to a jig by trying some Sherpa steps familiar with mountain dancing before we sit down to a sumptuous dinner. We then retire for the night to reminisce on a trip enjoyed to the hilt. Overnight at our lodge.
Accommodation:
Guesthouse
Meal:
Breakfast, Lunch and Dinner
Day 13: Fly to Kathmandu, 30 minutes flight
We board an early morning flight to Kathmandu after our long mountain journey. On reaching Kathmandu, we can do with some rest or go on some last minute souvenir shopping. We also have options to discover some ancient parts of Kathmandu, which we can do today. There will be a farewell dinner in the evening to celebrate the successful completion of our journey. Overnight in Kathmandu.
Accommodation:
Hotel
Meal:
Breakfast
Day 14: Buffer day in Kathmandu (in case of Lukla flight delays or cancellation due to bad weather)
Due to experiences of the past, we added a buffer day [contingency purposes] in the event your Lukla flight is delayed or cancelled. However, if everything runs smoothly and you still have this extra buffer day left then you can participate in some extension activities which can be arranged by Nepal Climbing Adventure on request. The optional activities may include visiting places/landmarks of your choice, adventure sports, shopping or anything you'd like etcetera. Overnight Kathmandu.
Accommodation:
Hotel
Meal:
Breakfast
Day 15: Departure for home or next destination
After breakfast, our rep and office vehicle will be on standby at our hotel to transfer us to the airport for our connecting flight home. Knowing you was a wonderful experience we will not forget. We at Nepal Climbing Adventure will remember this relationship developed between us over the weeks we spent together. Thank you for choosing us as your travel partner and visiting our sublime country Nepal. We are sure that trekking in this beautiful region of the Khumbu will give you unforgettable memories of a holiday that warmed your heart. Ciao friends! Till we meet again.
Meal:
Breakfast
Cost Details
What is included?
All airport and hotel transfers
Welcome and farewell dinner
Flight between Kathmandu to Lukla and back
Accommodation and meals during the whole of the trek
3 nights in a 3 star hotel in Kathmandu
All necessary paper works and permits
Government and local taxes
An experienced English speaking trekking guide, assistant trek guide (4 trekkers: 1 assistant guide), porters (2 trekkers: 1 porter) including their salary, insurance, food, lodging and all equipment.
A comprehensive medical kit
What is not included?
Nepal Visa fee(bring small denomination cash USD and two passport photographs)
International airfare
Excess baggage charges
Extra night accommodation apart from the schedule due to any reasons
Lunch and evening meals in Kathmandu and in case of early return than the scheduled itinerary
Travel and rescue insurance
Personal expenses
Tips for travel guides or porters
FAQ
Vital Frequently Asked Questions [FAQs] for treks in Nepal
• Are you a licensed trekking agency?
Yes, we are. We have been organizing Tours, Treks and Expeditions for our valued clients that go beyond two decades. We've enjoyed nothing more than this, right to the hilt.
• Do the guides speak English and have first aid training?
All of the guides are specialists in their work and speak fluent English; most are born in the areas they escort trekkers to and have many years of experience in guiding foreign travelers. It's a compulsory requirement that they are trained in first aid and also carry a first aid kit with them during the trek.
• How big are the groups?
We always do our best to team up a small group of likeminded people to give them a memorable and insightful travel experience, coupled with an invaluable opportunity to interact with each other in the true spirit that comes with adventure. Our trek groups generally comprises of maximum 12 members. We need a minimum of 2 participants to run our fixed departure dates. For private trips, no minimum or maximum numbers apply.
• Are permits included in the price of the trek?
Yes. All of the necessary permits for your trek are included in the price and will be arranged for you prior to your trek. For certain restricted regions (like Manaslu and Makalu), you'll need to have a full day in Kathmandu prior to your trek as your trek operator will need your passport for the permit registration.
• Do you arrange private treks?
Yes, we do. If you would like to travel independently, or with your friends, families & colleagues you are invited to choose any of the trips at a timeframe that best suits you for any number of people (minimum 1 & maximum 100 at a time). The costs for private trips are generally fixed on the basis of group size, trek area, duration and trek style, and is negotiable. We also arrange TREKS FOR A SINGLE WOMAN. If by any chance, none of our fixed group departure dates work for you and you do not have anyone to accompany you, you can still be able to make your preferred trip with us. There is absolutely nothing to worry about if you want to go solo. We assign local guide, porters etc who you can trust your life with.
• Do you provide any equipment while trekking?
On all our Camping treks we provide all the tents, sometimes dome tents, sometimes sturdy A frames and normally people share one tent between two; a foam mattress each; all the cutlery and utensils, cooking pots, stoves; candles/kerosene lantern, tables and stools, kitchen tent, dining tent and toilet tent; all the main meals while trekking but not snacks. On Tea house treks there isn't really a necessity to provide any equipment.
But you are provided a duffel bag if you don't have one and a down jacket if you haven't flown in with your own. This is loaned to you and must be returned when the trek is done.
• How difficult are the treks?
Classifying the difficulty of a trek is like walking a thin red-line, as it depends on your fitness and experience hiking on the mountains. In the Himalaya, a trek's difficulty depends on the steepness of the trail, the general altitude, and duration of the trek. Generally, the higher you go the more difficult the trek becomes. For most treks in the lower foothills (Ghorepani, Poonhill, Ghandruk, and Pikey Peak), it's fairly moderate trekking, although some days will be more challenging than others. For higher-altitude treks (i.e. Everest Base Camp, Gokyo, Annapurna Circuit and Nar Phu), the treks become more challenging as you get going over 5,000m passes with longer days. If you're an avid walker and enjoy hiking, then there's no better adventure than trekking.
• How long do we walk each day?
Much of our trekking ventures are classified into THREE different categories according to the level of difficulty. Soft Adventure treks are only about a week to 10 days in duration. They generally don't go above 4000 meter and each day, you can expect to be walking for around 4 – 5 hours. While moderate to fairly challenging treks are longer treks that go right into high mountain country. Physically quite tiring, these involve approx 6-8 hours trekking along rocky ridges of high Himalayan peaks. Arduous treks are longer treks that go far beyond the normal haunts of trekkers and tourists. Physically challenging, these may involve 7-9 hours trekking and likely to include unfavorable weather conditions and activities that are not only physically challenging, but also tax the mind. These trips are not for greenhorns.
• What is exactly 'teahouse' trekking?
Teahouse trekking refers to staying at a small local lodge or mountain hut each night of your trek. The lodges are basic but pretty cosy; enough to shelter you from the bitter mountain winds. They consist of 5-10 rooms with a common area used for eating and hanging out. Most treks in Nepal are teahouse treks where the lodges are run by members of the local community. Bunking out at these teahouses in some of the harshest territories on earth will give you a true sense of what life is in the wild.
• What do we mean by FOT trek?
On FOT or a 'Fully Organized Trek', all meals and sleeping arrangements will be fully organized by the support crew. FOTs are also known as CAMPING TREKS. On camping treks you will be sleeping in tents. A trekking crew consists of one sirdar, one cook and kitchen crew, Sherpa assistants and porters depending on the size of the group. Under the leadership of the sirdar (local trek leader), the crew consists of several Sherpa assistants who will ensure you don't take the wrong path, a cook and kitchen crew to keep you well fed with delicious and nutritious meals and the porters to transport all the gear from camp to camp.
Our main aim is to make the trek as hassle-free and enjoyable as possible. The ratio of both Sherpa guides and kitchen crew to group members is generally 1:4 and the ratio of porters to group members is around 3:1 at the beginning of the trek, but this decreases as food is eaten and loads become smaller. For bathroom facilities we carry a toilet tent. Your camping staffs dig a deep hole in the ground for excrement and cover the hole with soil after nature's call is done. Camping treks are more expensive than teahouse treks. These treks are generally operated in remote restricted alpine zones that go above the tree-lines. Camping treks can also be used as options for teahouse treks throughout the Himalaya to enjoy the true spirit of adventure!
• What is security like during trekking?
Security for our clients is always a foremost priority for us. All our guides and other support crew are carefully chosen for your trips. Our guides hold licenses issued by the Nepal Government. They are very honest and reliable. But we would also advise you to take care of your own personal belongings. If you are on 'camping treks' please do not leave your bags unattended at any time for your own safety. Take your main bag inside the tent once you reach campsite. At night, all bags and belongings are kept in the middle of the tent. Your guide assigns a Sherpa on a rotation basis to guard the campsite throughout the night. If you are on a 'Tea house or GAP trek' arrangement, you will be sleeping in local teahouses. You need to take sensible precautions yourself at all times. Never leave your baggage unattended and keep your lodge room locked when you go out.
• What happens if I fall ill during the trek?
If by chance you fall ill during your trek, the first course of action depends on what's wrong with you. If it's altitude sickness, moving to lower altitudes and taking altitude medication will solve most cases; if it's quite severe, your guide will arrange for an emergency evacuation by helicopter (be sure that emergency helicopter rescue is covered in your travel insurance). If you have a stomach sickness, bug or any other types of food or water-related illnesses, your guide will have medication on hand for most common illnesses.
• What type of food is served during a trek?
On CAMPING TREKs we provide three delicious, plentiful and nutritious meals daily with a tasty mix of local and western dishes. Your day starts with a king-size breakfast consisting of a choice of porridge, muesli and cereals followed by omelet, fried or scrambled eggs with 'chapattis' [rounded bread made from wheat] or multigrain-bread. Also included are seasonal fresh fruits. Lunch is generally a selection of organic salad, cooked vegetable dishes, pasta and traditional breads. Dinner is a truly hearty 3 course meal - soup, followed by a variety of vegetables, meat, and rice and pasta dishes and completed with a simple dessert [which may include a finger-licking crusty apple pie].
Ironically, some of the best apple pies in the country are found on these mountains and not in thamel, Asia's hub for backpackers; as many tourists would assume. Tea and coffee are also provided at all meals. We use as much fresh organic produce as possible available at some of the villages we hike through and special diets are regularly catered for. The trek leaders maintain very tight controls on health and hygiene in the kitchen with respect to general cleanliness and food preparation and also within the group with respect to personal hygiene.
All foods are well cooked and vegetables are treated by potassium permanganate or iodine. We only serve Boiled water for drinking. Antiseptic soaps and potassium or iodine treated water are provided for washing. Special dietary requirements can always be catered for. On Tea House treks we provide standard breakfast, lunch and three course dinner, tea or coffee is also included with each meal. Your guide will help with menu selection and ensure that you get the best value meals possible. Although the food is usually plentiful and delicious, you should be aware that the menu is not normally extensive. Most teahouses offer a variety of rice and soupy noodle dishes, as well as soup and seasonal vegetables. A variety of cereals, bread and egg dishes are generally available for breakfast. There will also be plenty of snacks available such as biscuits, chocolate and soft drinks and in some areas you will find fresh fruit in season. You can buy packaged water (bottled mineral water) from local lodges and shop en route or you can also ask your guide to fill your water bottle with boiled water and treat it with water purification pills. Although its held that gluttony is a sin, nevertheless, we ensure our trekking guests are well fed in as much as they can digest to cope with the arduous trails and the tough elevations.
• Do I need to carry my own gear?
You'll carry your daily essentials (sunblock, water, hat, light jacket, and camera) but your porter will carry the bulk of your gear, such as extra clothing and overnight basics. Porters are especially helpful for longer treks where you'll be carrying more gear. For shorter treks (2-3 days), you may opt just to have a guide if you're comfortable carrying your own gear, but hiring a porter is a great way to support the local economy and is quite affordable. Its also the safest thing to do when you're hiking on the biggest and most rugged mountains on planet earth.
• How much could porters carry?
Porters typically carry up to 30 kgs max. (To ensure they're not overloaded). For fragile items, such as cameras, it's still best to carry these items yourself. If you have more than 15 kg., please carry the extra weight in your day pack. In the commercial trade, when transporting goods and supplies up into the high mountains, some porters carry up to 100 kgs and get paid less than a fair wage provided by some so-called responsible trekking companies. However, doing things like this weighs on the conscience and we totally avoid such unfair situations.
We know the risk that comes with neglecting our porters and follow all mandatory guidelines as stipulated by the IPPG international porters association.
• What is the overnight accommodation like?
In cities like Kathmandu or Lhasa, accommodation will be in hotels of your preference. We have a pool of hotels that ranges from luxury deluxe to budget hotels. While on a trek accommodation will depend on the trek style. If you are taking a camping trip then you will be sleeping in tents. Whilst we endeavor to stay in the best possible accommodation along the way, you should be aware that most teahouses, particularly in the smaller villages, are pretty basic but cosy enough to protect you from the harsh elements. The bedrooms are usually very small, the shared bathroom facilities are often outside and meals are served in a communal dining hall. Although simple, the teahouses do provide shelter and warmth and are normally run by friendly local families. Tea house treks are less expensive then Camping treks and are largely suitable for small groups. Usually, during busy seasons if private rooms in smaller villages are fully occupied you might have to bunk out in a dormitory. But then this is what adventure is all about.
• Can we change the itinerary?
Depending on the prevailing situation, you can modify it to some extent after consulting with your senior guide. However, the date of trek completion should always coincide with the original itinerary. You should keep in mind that this is an adventure trip into some of the most remote regions in the world, where many unforeseen circumstances may contribute to the need for a change in itinerary. In such cases, we or your guide will suggest the best alternative similar to your original itinerary.
• Is tipping included and if not, how much should I budget?
Tips are always appreciated by your support team after the trip. The amount depends on your budget and appreciation of their work. Guiding on some of the most risky trails on earth is a tough job and your crew always makes sure they lead from the front. Some trekkers give 10% of the total tour cost as tips. The hat is passed around and the whole group contributes. Most trekkers happily provide tips with big hearts. The choice is yours if you feel they've been worth it.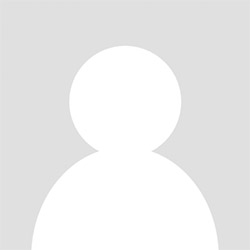 Amazing trip. So well organised.
It's an amazing part of the world and you won't regret it, especially if Chris organises it. He was there 24/7 to help us and change flights out of lukla. His guides were the best we saw. Chris is a man of of word. After getting a refund for the unused part of the trip, as agreed prior, I have 100% faith in his honesty. We will be back for another amazing tour organised by Chris.
Richard Reynolds , Australia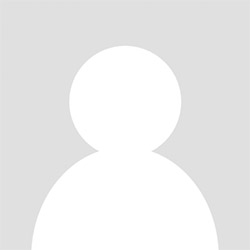 Great company to work with!
I have been working with Chris and his team on behalf of my clients for the past one year. In a nutshell, I couldn't have picked a better partner. His ability to manage situations (as things are extremely fluid during adventures), remain calm, problem solves and handle updates is beyond exemplary. Thank you for everything that you do.
Jasprit Bhatia, Canada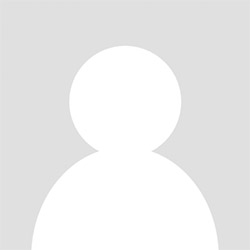 Very responsive, very supportive, very transparent and most importantly his follow up was great.
"Mr. Krishna was all what you can ask for, from the very begining, from A to Z. He just understood what we needed, very responsive, very supportive, very transparent and most importantly his follow up was great. We were lucky we picked the right people when we picked Nepal Climbing Adventure"
Alain El Khoury, Lebanon