Mera Peak Climbing
Trip Overview
Mera Peak Climbing is one of the most sought-after trekking peaks in Nepal taking us to the summit of Mera Peak (6,461m).It is best known as Nepal's highest trekking peak. Mera Peak is a magnificent peak that rises south of Mount Everest and dominates the valleys of Hongu and Hinku. Mera Peak climbing is considered one of the adventurous and challenging in terms of technicality requiring high level of mountaineering. In order to successfully reach the summit one is expected to be at peak of their physical condition.
The peak was first climbed in 1953 by J.O.M Roberts and Sen Tenzing. But, the successful ascent of Mera Peak was acccomplished in 1975 by French climbers. Mera Peak has always been sought after by climbers for its amazing views of the Himalayas. This includes Mt. Everest (8848m), Mt. Lhotse (8516m), Mt. Makalu (8485m), Mt. Cho Oyu (8201m) and other surrounding mountains in Everest region of Nepal. The expedition explores the wild, uninhabited and beautiful Hongu and Hinku valleys. This expedition is short but delivers much to anyone's expectations.
The Mera Peak Climbing starts with low elevation trek to Mera Peak Base Camp. The Mera Base Camp then takes our path to Mera Peak. The trek is filled with greenery along the way with ascents and descent among the ridges. The trail follows through pastures and tropical green forests filled with Bamboos, Pine and Rhododendron. The trail gives us the foresight of the beautiful mountain peaks and green valleys along the way. To ease the climbing experience camps will be set up in the Base Camp at 5300m. All the necessary equipments and training required for the ascent will be provided. You will be in the hands expert climbers capable to handle any type of situation. They will monitor as well as guide the ascent while the Sherpas who are world renowned for their climbing skills will take care of carrying the equipments along the way.
The expedition starts with an early flight from Kathmandu to Lukla. The flight is short and pleasant overlooking the beautiful landscapes of the hilly region of Nepal. The trek south begins from here and along the way we pass through many villages that each hold unique cultural experience in their own right. These cultural excursions are highlighted by their lifestyle and cuisines that we get to experience in the lodges and teahouses. The journey is also filled with shrines and Mani wheels most notably 200-year-old Lungsumgba Gompa.
Detail Itinerary
Day 1: Arrival at Kathmandu
As you arrive at Tribhuvan International Airport, Kathmandu you will be greeted by a designated individual. Then you will be transferred to your hotel to spend overnight.
Day 2: Sightseeing in Kathmandu
Today we go sightseeing in Kathmandu. This mostly includes UNESCO world heritage sites which have cultural and historical importance. Some of these are Swayambhunath Temple, Pashupatinath Temple, Kathmandu Durbar Square etc. Back at the hotel you will be briefed on the set itinerary to make necessary trip preparations along with paper works.
Day 3: Flight to Lukla and trek to Paiya
A 40 minutes flight early in the morning will be required to reach Lukla. After arrival you will be introduced to trek guides and porters. The trek starts with a walk through a jungle trail and across a bridge over Handi Khola to reach Surke Village. The trail follows south and cross Chutok La Pass to Paiya village. We spend overnight at Paiya.
Day 4: Trek to Pangkongma
We descend from the village and follow the trail till we cross the Kari La Pass. The trek continues through a forest of rhododendron and bamboo. The trail is known for its view of DudhKoshi Valley. We reach Pangkongma Village where we stay overnight.
Day 5: Trek to Nashing Dingma
Our trek starts early morning across the Pangkongma La pass. From here we ascend to reach Shibuche. The trek again descends downhill before crossing Hindu Khola. The trail passes over a grazing area before reaching Pangkongma to spend overnight.
Day 6: Trek to Chhatra Khola
Today's trek also starts with a descent. We walk downhill to cross Surkie La pass and start to ascend. The trail passes Phokte Village, Chalem Kharka and Danda Kharka. We ascend uphill from Danda Kharka to reach Panch Pokhari. We continue to walk till we reach Chhatra Khola.
Day 7: Trek to Kothe
From Chhatra Khola we head north along the trail next to Majang Khola. The trail merges with another trail and follows along Hinku Khola. The trek continues straight forward to Tashing Ongma and across the Sanu Khola before reaching Kothe. We spend overnight at Kothe.
Day 8: Trek to Thangnak
The trek to Thangnak starts alongside Hinku Khola. The trail takes us to Gondishung on the west bank of the Hinku Drangka. Mera peak is scripted on the rocks en route to Mera. We continue to Thangnak where we spend overnight.
Day 9: Trek to Khare
We leave for Khare following glacier rocks of Dig Glacier to Dig Kharka with stunning views of Charpate Himal along the way. The trail continues along the moraines before steeply rising to Khare. Here the Mera Peak can be viewed from the northern face. We spend overnight at Khare.
Day 10: Khare
Today is acclimatization day in Khare. We spend a day in Khare to overcome the altitude and cold weather. We also perform basic training before our climb to Mera Peak. To further adjust ourselves we take a short hike in and around Khare. Overnight is spent in Khare.
Day 11: Trek to Mera High Camp
The trail to Mera Peak Base Camp is filled with boulders. The steep trail leads through Mera La Pass to reach Mera High Camp. We continue to the top of the rock band marked by a large cairn. Spectacular views of the Himalayas can be seen from here as we set up our camp.
Day 12: Summit to Mera Peak and back to Khare
We start early in the morning for the summit to avoid strong afternoon winds. We start at 2 in the morning after breakfast by climbing up the glacier and on a ridge. Every footstep in the climb is coordinated and guided by expert climbers as we head for the summit. The ascent is rewarded by spectacular views of the Himalayas overlooking the horizon. This includes Everest, Cho Oyu, Makalu, Kanchenjunga, Nuptse and Chamlang. After much deserved quality time at the summit we carefully descend along the same route and head back to Khare. We spend overnight at Khare.
Day 13: Reserve Day
In case the summit does not happen according to plan due to bad weather or other unfavorable conditions we spare this day as a reserve day. If everything goes as smoothly as planned we treat ourselves today as leisure day.
Day 14: Trek back to Kothe
We retrace our steps back to Kothe after the summit. We trek through Thangnak before descending towards Kothe. The trail follows through Rhododendron and Pine forest to reach Kothe where we spend overnight.
Day 15: Trek to Tuli Kharka
The trek starts early following a trail uphill through a dense Rhododendron forest. The trail known for its magnificent views of Mera Peak goes over Hinku Valley towards Tuli Kharka.
Day 16: Trek to Lukla via Zatrawala Pass
Today we return back to Lukla from Tuli Kharka by ascending across Zatrawala Pass. From the pass we descend to Chutanga and make our way back to Lukla. We spend overnight at Lukla in a local tea house lodge.
Day 17: Flight back to Kathmandu
We take an early flight back to Kathmandu from Lukla. You will be transferred to the hotel after landing. You can the rest of the day visiting sights unavailable on your first day in Kathmandu.
Day 18: Departure
On this day you are free to do as you please. The day can be spent by sightseeing or by taking the day off to rest. You can also go shopping to remember and reflect upon your visit to Nepal. A designated individual will drop you at Tribhuvan International Airport as per your flight schedule. Farewell.
Cost Details
What is included?
All types of organizational requirements
All trekking and climbing paper works and permits
All airport and hotel transfers
Welcome and farewell dinner
Accommodation and meals during the whole of the expedition
Flight from Kathmandu to Lukla and back
Government and local taxes
Reference notes to plan your trip
An experienced English speaking climbing guide, assistant climbing guide, Sherpa porters including their salary, insurance, food, lodging and all equipment
A comprehensive medical kit
Facilities of Email and satellite phones in base camp
Necessary oxygen bottles
Written and photo internet dispatches to send your progress to your family
What is not included?
Nepal Visa fee(bring small denomination cash USD and two passport photographs)
International airfare
Excess baggage charges
Extra night accommodation apart from the schedule due to any reasons
Lunch and evening meals in case of early return than the scheduled itinerary
Travel and rescue insurance
Charges of Email and satellite phones
Charge for extra Sherpa porter (if required)
Personal expenses
Tips for climbing guide and Sherpa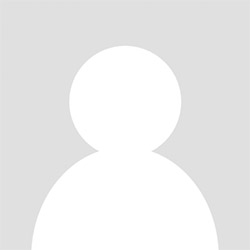 Mera Peak Climbing
Our experience in Nepal was very gratifying. Your company contributed enormously to it. This is more or less, our experience. I hope to meet you next time we go to Nepal.
Jose Miguel Goni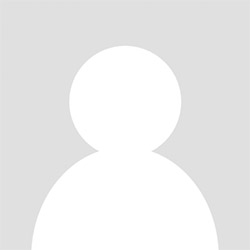 An incredible journey!
A must for anyone looking to summit a peak and wanting to take the time to experience jungles, bamboo forests, the rocky valley floors, before moving up to the Mera glacier. Highly recommend. Thank you Nepal climbing team!
Kyle gannon