Island Peak Climbing
Trip Overview
Trip Facts
Country: Nepal
Trip grade: Strenuous
Destination: Island Peak
Activities: Trekking and Climbing
Accommodation: Hotel, Guesthouse & Camping
Meals: Breakfast, Lunch and Dinner
Maximum altitude: 6160 meter
Group size: Min - 1
Best Season: Spring & Autumn
Every year the Himalayas see vast influx of climbers and adventurers from all around the world hoping to scale one of the most famous nature's creations in the world. The thrill and the excitement are simply unmatchable and the euphoria of this magnitude is inescapable. Its sight entrances newcomers and addicts them to want more.
Island Peak also known as Imje Tse is one of the most popular Himalayan Mountains. It is known for its appearance of an island adrift on sea of ice. It serves up for both novice climbers as well as the experienced climbers. Island peak is known as an alternate for Everest who is keen to learn the art of mountain climbing. The summit though physically demanding it is not technically challenging. It offers one of the easiest and safest climbing experiences in the Himalayas. This expedition fulfills more than enough for those having time constraints. The summit stands adjacent to world's largest ice walls offering stunning views of its neighboring Himalayan Mountains that dominate the skyline. The scenic views of Nuptse, Lhotse, Cho Oyu, Makalu, Ama Dablam and Baruntse can be view unobstructed at their full glory.
Island Peak expedition includes trek around Khumbhu region before summiting the 6173 meters Island Peak. The trek begins after a short flight from Kathmandu to Lukla. The trek includes the famous territories of Everest region such as Namche Bazaar and Tengboche. Dudh Koshi, one of the major rivers flowing from the Himalayas sets up the trail for us. The trek through rough terrain is made pleasant and enjoyable by the scenic site of the green valleys and snowcapped peaks in a peaceful environment. The trail follows through pastures and tropical green forests filled with Pines and Rhododendron that imparts the unique beauty of the Himalayan Eco system. Chhukung village works as acclimatization zone to prepare and accustom the climbers for the high altitude. Under looking the adverse effects of high altitude may have a major health hazard to those not properly accustomed to this region.
The trek also works as a cultural excursion of the Himalayan region. Sherpas have been indigenous population of this region and their lifestyles and customs are reflected on this trek. The lodges give first-hand experience of the cuisines and hospitality. Different Monasteries, Shrines and Gompas highlight their religion.
The Island Base Camp eases the climbing experience with all the necessary equipment and gears needed for the ascent. The Base Camp provides training practices before the climb for novice climbers. Expert climbers will coordinate and monitor the ascent to the summit whereas the Sherpas will take care of carrying the equipment.
Detail Itinerary
Day 01: Arrival in Kathmandu
As you arrive at Tribhuvan International Airport, Kathmandu you will be greeted by a designated individual. Then you will be transferred to your hotel where you will be briefed on the set itinerary to make necessary trip preparation.
Accommodation:
Hotel
Day 02: Fly to Lukla and trek to Phakding
An early 30 minute flight from Kathmandu in the morning will and we reach Lukla. The trek starts from the airstrip with a short walk to Chaurikharka village and descend towards Dudh Koshi valley. The trail follows along Dudh Koshi River to reach Phakding village.
Accommodation:
Guesthouse
Meal:
Breakfast, Lunch and Dinner
Day 03: Trek to Namche Bazaar
We leave Phakding village for Namche Bazaar early in the morning. The follows over Dudh Koshi river and into a pine forest. We descend through Dudh Koshi river as we pass through Josale village before reaching Namche Bazaar where we stay overnight in a local lodge.
Accommodation:
Guesthouse
Meal:
Breakfast, Lunch and Dinner
Day 04: Namche Bazaar
Today will be acclimatization Day in Namche Bazaar. In order to make acquaintance with the cold weather and avoid altitude sickness we trek to and visit villages near Namche Bazaar. We will also visit local shops for necessary equipment and clothing.
Accommodation:
Guesthouse
Meal:
Breakfast, Lunch and Dinner
Day 05: Trek to Tengboche
The route to Tengboche from Namche Bazaar gradually ascends up. The trail is made pleasant by the views of Himalayan Mountains. We follow the yak trails towards Tengboche Monastery and tour across its premise. We stay overnight below the monastery at a local lodge.
Accommodation:
Guesthouse
Meal:
Breakfast, Lunch and Dinner
Day 06: Trek to Dingboche
We descend through Rhododendron forest to Deboche and a bridge across Imja Khola River. We will then pass through the plains to enter Pangboche village. After lunch we hike to Pangboche monastery and follow through summer pastures to Dingboche. We spend overnight in local lodge.
Accommodation:
Guesthouse
Meal:
Breakfast, Lunch and Dinner
Day 07: Trek to Chhukung
Today we trek to Chhukung by walking through stone walled fields leading to glacier rocks. The trail provides excellent views of Lhotse and Ama Dablam mountains. The trail also has us view of Island Peak above us before reaching Bibre village. We reach Chhukung after a short walk from Bibre village. We spend overnight in Chhukung.
Accommodation:
Guesthouse
Meal:
Breakfast, Lunch and Dinner
Day 08: Chhukung
Today is acclimatization in Chhukung. To adjust ourselves for higher altitude we will be climbing Chhukung Ri located just above Chhukung village. From the summit views of Ama Dablam and Amphu Labsa peaks can be viewed. We return back to Chhukung for overnight stay.
Accommodation:
Guesthouse
Meal:
Breakfast, Lunch and Dinner
Day 09: Trek to Island Peak Base Camp
The trail to Island Peak Base Camp heads south and climbs east towards the main line of valley. The trail follows along a stream with a view of Amphu Labsa on the southeast. We walk past Imja and Lhotse glacier moraine before reaching Island Peak Base Camp on the south west side of Island Peak. In the afternoon, we perform our pre-climb training in Base camp. We learn about peak climbing techniques and familiarize ourselves with gears and equipment required for our ascent. We practice our climbing techniques on a rock surface and hike around the base camp.
Accommodation:
Camping
Meal:
Breakfast, Lunch and Dinner
Day 10: Island Peak summit and back to Chhukung
We begin our climb early in the morning to avoid the afternoon strong winds. The first touch of sunlight over the snowcapped mountains provides a mesmerizing delight. The trail starts from the base camp and gradually ascends on the grass filled hill before being filled with boulders. The trail becomes narrow and rocky before leading to the summit glacier where the path is filled with snow. As we go across crevasses the summit begins from here.
At the summit we reward ourselves with the glorious view that surrounds us. After spending quality time, we descend back to the Base Camp and Chhukung following the same path.
Accommodation:
Guesthouse
Meal:
Breakfast, Lunch and Dinner
Day 11: Contingency day
In case the summit does not happen according to plan due to bad weather or other unfavorable conditions we spare this day as a reserve day. If everything goes as smoothly as planned, we treat ourselves today as leisure day.
Accommodation:
Camping
Meal:
Breakfast, Lunch and Dinner
Day 12: Trek to Pangboche
The route back to Pangboche descends down the same path as before. The trail passes through Orsho and Shomare village. We can also visit the oldest Gompa in Khumbu region along the way before reaching Pangboche village. Here Pangboche looks up to various mountains ranges like Everest, Ama Dablam, Thamserku, etc.
Accommodation:
Guesthouse
Meal:
Breakfast, Lunch and Dinner
Day 13: Trek to Namche Bazaar
We follow down Imja Khola and through forest filled with Rhododendron and Pine to reach Tengboche. The trek continues as we cross Dudh Koshi River and descend to Sansa. A short walk from Sansa and we reach Namche Bazaar where we spend overnight at a local lodge.
Accommodation:
Guesthouse
Meal:
Breakfast, Lunch and Dinner
Day 14: Trek to Lukla
The trek from Namche Bazaar follows through Monjo to Lukla. The trail is of short climbs and across Bhote-Koshi River. The last uphill climb brings us to Lukla where we spend overnight.
Accommodation:
Guesthouse
Meal:
Breakfast, Lunch and Dinner
Day 15: Fly to Kathmandu
In the morning after breakfast, we take a brief flight of about 30 minutes to Kathmandu. You will be transferred to your hotel where you can get your much needed rest. Upon your will, you can visit around Thamel area or other nearby places. In the evening, you will be served with farewell dinner which basically includes delicious Nepali cuisine.
Accommodation:
Hotel
Meal:
Breakfast
Day 16: Reserve Day
Today is a reserve day in case your Lukla - Kathmandu flight gets delayed or canceled due to bad weather conditions or other reason.
Accommodation:
Hotel
Meal:
Breakfast
Day 17: Departure from Tribhuvan International Airport
After a nearly one and half month of adventurous and successful time, you will finally leave Nepal with full of lifelong memories. Our airport representatives will drop you off in the Tribhuvan International Airport and bid you farewell and best wishes for your future.
Meal:
Breakfast
Cost Details
What is included?
All types of organizational requirements
All trekking and climbing paper works and permits
All airport and hotel transfers
Welcome and farewell dinner
Accommodation and meals during the whole of the expedition
Flight from Kathmandu to Lukla and back
Government and local taxes
Reference notes to plan your trip
An experienced English speaking climbing guide, assistant climbing guide, Sherpa porters including their salary, insurance, food, lodging and all equipment
A comprehensive medical kit
Facilities of Email and satellite phones in base camp
Necessary oxygen bottles
Written and photo internet dispatches to send your progress to your family
What is not included?
Nepal Visa fee(bring small denomination cash USD and two passport photographs)
International airfare
Excess baggage charges
Extra night accommodation apart from the schedule due to any reasons
Lunch and evening meals in case of early return than the scheduled itinerary
Travel and rescue insurance
Charges of Email and satellite phones
Charge for extra Sherpa porter (if required)
Personal expenses
Tips for climbing guide and Sherpa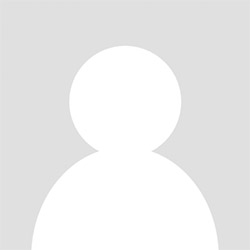 An amazing trip!
Very happy to have Chris organise our trek. He was on call 24/7 to take care of everything. Highly recommended.
Rick Reynolds, Australia