Annapurna Circuit Trek
Trip Overview
Trip Facts
Country: Nepal
Trip grade: Strenuous
Destination: Nepal
Activities: Trekking
Accommodation: Hotel and Guesthouses
Meals: Breakfast, Lunch and Dinner
Maximum altitude: 5416 meter
Group size: Min - 1
Best Season: Spring & Autumn
Annapurna Circuit Trek, a challenging circular trek around one of the world's highest mountains, is recognized as a standout amongst the most intriguing classic treks in the world. This trekking adventure allows you to wander around the popular Annapurna region at North-western Nepal. Annapurna circuit trekking is regarded as one of the geographically and culturally diverse trekking in Nepal offering to have all anyone would wish for. After it opened for tourism in 1980, the Annapurna region trekking has been recognized as one of the world's best trekking trails. The picturesque view of the Annapurna range, Kaligandaki gorge, natural hot springs, world's highest Tilicho lake, pilgrimage sites and the welcoming behavior of the local inhabitants make the trekking extra special for the visitors.
The major highlight of the Annapurna circuit trekking is to cross the world's widest pass, Thorong la pass at 5416m. Annapurna circuit trekking venture starts at Besisahar as we take after our trails through roaring Marshyangdi river valley. Seeing the nature getting it done from invigorating backwoods strolls, most profound canyons of Kaligandaki to grand scenes along social experiences, we head further towards testing Thorung la pass at a high elevation of 5416 meters above ocean level lastly touch base at acclaimed journey site of Muktinath.The Annapurna Circuit trek offers an uncommon display of Annapurna (8,097 m) with Dhaulagiri (8,167 m), Manaslu, Machhapuchhre, Tukuche and numerous other dazzling crestsin the background. The trekking way is amazingly excellent, with various orchid timberlands encompassing the trail, and rhododendrons covering whole of the hills in their typical tone of red in the spring.Enroute the trail, we will cross from subtropical to high trekking landscape. We will experience various types of ecosystem, distinctive cultures and fluctuating ssenes from rich paddy fields and oak woodlands to unpleasant mountain territory. The inhabitance of socially extended social orders like Sherpa people, Tibetans people, Thakali, Magars, Gurung, Brahmins, Chhetris thus on fills in as an amalgam of nature versus sustained culture.
The extraordinary blend of nature and culture is the thing that makes the Annapurna Circuit trek a standout amongst the most celebrated trekking courses across the world. The appropriate month for Annapurna Circuit Trekking will be around the month of March to May in (spring season) and September to December in (autumn season) amid this period the climate will be immaculate with warm. Annapurna circuit trekking is an adventure that requires a good level of physical fitness with an enthusiasm towards conquering an extreme high pass.
Detail Itinerary
Day 01: Arrival at Kathmandu
Upon your arrival in the airport, you will be met by our representatives who will drop us off to the hotel. After you check in and refresh yourself, we may take a walk around the Thamel area. In the evening, there will be a traditional Nepali dinner served by us as a welcome gesture.
Accommodation:
Hotel
Day 02: Pre-trek briefing and sightseeing around Kathmandu
Today after the breakfast, you will meet your travel companions and get a briefing about you whole tour plan. You will complete all the official formalities before your trip to Annapurna region. In the afternoon, you will have a guided tour of the World Heritage sites around Kathmandu like Pashupatinath Temple, Swoyambhunath, Bauddhanath Mahachaitya and Kathmandu Durbar Square where you will get to know about the history and the situation after the Nepal earthquake of these heritages. Later the day, you will have your final preparation of the trek.
Accommodation:
Hotel
Meal:
Breakfast
Day 03: Drive to Chyamje
Around 6 hours of heading to Besishar, we can either proceed with our trek to Bhulbhule or remain in Besisahar. It is around 185km the street from Kathmandu; the street from Kathmandu to Besisahar is interesting due to the sceneric views. You follow the Trishuli waterway for initial 4 hours and again the followingriver Marsyangdi, taking after the Trisuli waterway you have opportunity to see some rafting boats on stream with many individuals chilling out with rafting delight. When you get in Besishar the landscape of snowcapped mountains begins to appear from this little city.
Our drive continie tp Chymaje that introduces us to the cultural diversity of the region as we pass along the local area of varied ethnic groups exchanging greetings 'Namaste' with us. You can enjoy your trail with the majestic view of Himalchuli and the flowing melody of the Khudi River.
We will be driving along the steep tricky trail past amphitheater-shaped rice fields. There will be a little hot spring after this slide. Whatever remains of today's trek will have us pass the waterway a couple times and we will see a couple of waterfalls too. As we close to the town of Jagat we will have a lofty 200m move to a trail that has been blasted out of the stone face. 15 minutes beneath this town we can visit another little hot spring. From Jagat we ascend to Chamje.
Accommodation:
Guesthouse
Meal:
Breakfast, Lunch and Dinner
Day 04: TTrek to Dharapani
We start the trek at a young hour in the morning. The trail takes us through different vegetable plantation, waterfalls and blended groups that are said to have moved from Tibet. Subsequent to crossing the suspension bridge underneath Chamje and climbing two soak areas, we get to the town of Tal. From Tal, we enter the Manang area. In transit we likewise go through Kodo town and stroll on the trail that ascents and falls and cuts over a mountain side to one of the greatest towns in the Manang region, Dharapani.
Accommodation:
Guesthouse
Meal:
Breakfast, Lunch and Dinner
Day 05: Trek to Chame
Today we trek along a few steep, forested edges alongside a few avalanches on course to Chame (the headquater of Manang District). The way leads to west in Manaslu Himalaya and beautiful scenery of Annapurna to the south. This trail offers a fabulous view of the Annapurna range.
Accommodation:
Guesthouse
Meal:
Breakfast, Lunch and Dinner
Day 06: Trek to Pisang
We pass along the older part of Chame and ascend to Telekhu at 2840 meter and proceed with a long charming and for the most part level stroll through the woodland to Brathang, which lies at 2950 meter.We stroll through a steep and slender valley to have our first glance of Paungda Danda rock face, a sensational bended rock face rising 1500 m from the river. From here, we additionally increase brilliant view of Annapurna II towards the south and Pisang Peak towards the north east. We descend to the Manang Valley floor appreciating the alluring scene.
Accommodation:
Guesthouse
Meal:
Breakfast, Lunch and Dinner
Day 07: Trek to Manang
The inital piece of climb from pisang to Manang is quite flat, however there is a precarious climb an hour prior to reaching Humde. The view after the climb is particularly fulfilling. Wonderful sight of the valley with mountains in the background can be seen. Most recent one hour of stroll to achieve Humde from this high point is essentially flat. There is an air terminal at Humde with flights to Pokhara during tourism season early in the morning. Proceeding with our beautiful way we reach at the lap of Himalaya Manang valley.
Accommodation:
Guesthouse
Meal:
Breakfast, Lunch and Dinner
Day 08: Acclimatization day at Manang
It is important that we have a rest day to let our body acclimatize against the higher elevation and thinning air and keep ourselves composed for the rest of the trek i.e. the trek to Thorung La pass. We can do a short hike to the north of the village for viewing the shining Annapurna range and visit the 100 Lamas Monastery.
Accommodation:
Guesthouse
Meal:
Breakfast, Lunch and Dinner
Day 09: Manang to Yak Kharka
After reenergizing ourselves for a day, we continue our trip to our today's destination Yakkharka. Presently houses are made a greater amount of stones as opposed to wood. The house frame is of wood upheld by Yak skull and horns and it looks like decorated. Extremely creative approach to construct, one can see a lot of horns standing out from the houses. In the afternoon, we will reach Yak Kharka and we will have time to rest.
Accommodation:
Guesthouse
Meal:
Breakfast, Lunch and Dinner
Day 10: Trek to Thorong Phedi
Thorong Phedi is a little region of occupied arrangements for tired trekkers. Mounting the trail, crossing the waterway and again moving through the trail, it takes you to Thorong Phedi. A few people likewise attempt to climb to the High Camp so that the following day can be simpler for them however we don't recommend to High Camp today due to the altitude. At the base of Thorong La Pass, this place gives your charming view.
Accommodation:
Guesthouse
Meal:
Breakfast, Lunch and Dinner
Day 11: Trek to Muktinath via Thorong La Pass (5416 Meter)
Today's experience will be a lifetime extraordinary ordeal crossing the huge Thorong La pass. The adventure begins at an early hour in the morning from Thorong Phedil to the Thorong La Pass. Every minute you feel hard to walk today through the high altitude, however, the extraordinary Himalayan scenes are such alluring that you'll forget your tiredness to appreciate the mesmerizing beauty.
Amazingly there is a teashop here on top at 5416 meter from here we start a long descend of about 1600 meter with fascinating views of Dhaulagiri mountain standing alone in the distance across the valley. After the trail turns out to be less steep we will enter verdant fields and cross glades to our last destination of Muktinath, which implies a home to the Muktinath sanctuary and additionally a few Monasteries. It is said that all sorrow you feel are mitigated when going by the Temple, which is a sacred pilgrimage site to both Hindus and Buddhists.
Accommodation:
Guesthouse
Meal:
Breakfast, Lunch and Dinner
Day 12: Trek to Jomsom
Today we begin our downhill trek through Kagbeni which is another famous religious site of Hindus. . We will first make a 990 meter plunge through glades, streams and natural product plantations down to Kagbeni, an entrancing medieval town injected with Tibetan culture. At that point we will keep going down the Kaligandaki gorge to Jomsom.
Accommodation:
Guesthouse
Meal:
Breakfast, Lunch and Dinner
Day 13: Fly to Pokhara
We take a short flight from Jomsom to Pokhara and spend the rest of our day in Pokhara. We can go sightseeing around Fewa lake and enjoy some boating or relax and take a massage to revitalize yourself from a long trek.
Accommodation:
Hotel
Meal:
Breakfast
Day 14: Drive to Kathmandu
We will drive back to Kathmandu through a bus or private vehicle. After checking in the hotel we will present you with a farewell dinner as you do you final preparation to return back.
Accommodation:
Hotel
Meal:
Breakfast
Day 15: Departure
You will be accompanied by our representatives to the airport. They will then bid you a farewell after you successful trip to Nepal.
Meal:
Breakfast
Cost Details
What is included?
All airport and hotel transfers
Welcome and farewell dinner
Accommodation and meals during the whole of the trek
3 nights in a 3 star hotel in Kathmandu and 1 night in Pokhara
All necessary paper works and permits
All ground transportation to/from trekking by bus / shared jeep / tourist bus
Flight Jomsom - Pokhara
Government and local taxes
An experienced English speaking trekking guide, assistant trek guide(4 trekkers: 1 assistant guide), porters(2 trekkers: 1 porter) including their salary, insurance, food, lodging and all equipment.
A comprehensive medical kit
What is not included?
Nepal Visa fee (bring small denomination cash USD and two passport photographs)
International airfare
Excess baggage charges
Extra night accommodation apart from the schedule due to any reasons
Lunch and evening meals in Kathmandu and Pokhara and in case of early return than the scheduled itinerary
Private vehicle from Kathmandu-Besishahar-Chyamje, Pokhara - Kathmandu if required
Travel and rescue insurance
Personal expenses
Tips for travel guides or porters
FAQ
Vital Frequently Asked Questions [FAQs] for treks in Nepal
• Are you a licensed trekking agency?
Yes, we are. We have been organizing Tours, Treks and Expeditions for our valued clients that go beyond two decades. We've enjoyed nothing more than this, right to the hilt.
• Do the guides speak English and have first aid training?
All of the guides are specialists in their work and speak fluent English; most are born in the areas they escort trekkers to and have many years of experience in guiding foreign travelers. It's a compulsory requirement that they are trained in first aid and also carry a first aid kit with them during the trek.
• How big are the groups?
We always do our best to team up a small group of likeminded people to give them a memorable and insightful travel experience, coupled with an invaluable opportunity to interact with each other in the true spirit that comes with adventure. Our trek groups generally comprises of maximum 12 members. We need a minimum of 2 participants to run our fixed departure dates. For private trips, no minimum or maximum numbers apply.
• Are permits included in the price of the trek?
Yes. All of the necessary permits for your trek are included in the price and will be arranged for you prior to your trek. For certain restricted regions (like Manaslu and Makalu), you'll need to have a full day in Kathmandu prior to your trek as your trek operator will need your passport for the permit registration.
• Do you arrange private treks?
Yes, we do. If you would like to travel independently, or with your friends, families & colleagues you are invited to choose any of the trips at a timeframe that best suits you for any number of people (minimum 1 & maximum 100 at a time). The costs for private trips are generally fixed on the basis of group size, trek area, duration and trek style, and is negotiable. We also arrange TREKS FOR A SINGLE WOMAN. If by any chance, none of our fixed group departure dates work for you and you do not have anyone to accompany you, you can still be able to make your preferred trip with us. There is absolutely nothing to worry about if you want to go solo. We assign local guide, porters etc who you can trust your life with.
• Do you provide any equipment while trekking?
On all our Camping treks we provide all the tents, sometimes dome tents, sometimes sturdy A frames and normally people share one tent between two; a foam mattress each; all the cutlery and utensils, cooking pots, stoves; candles/kerosene lantern, tables and stools, kitchen tent, dining tent and toilet tent; all the main meals while trekking but not snacks. On Tea house treks there isn't really a necessity to provide any equipment.
But you are provided a duffel bag if you don't have one and a down jacket if you haven't flown in with your own. This is loaned to you and must be returned when the trek is done.
• How difficult are the treks?
Classifying the difficulty of a trek is like walking a thin red-line, as it depends on your fitness and experience hiking on the mountains. In the Himalaya, a trek's difficulty depends on the steepness of the trail, the general altitude, and duration of the trek. Generally, the higher you go the more difficult the trek becomes. For most treks in the lower foothills (Ghorepani, Poonhill, Ghandruk, and Pikey Peak), it's fairly moderate trekking, although some days will be more challenging than others. For higher-altitude treks (i.e. Everest Base Camp, Gokyo, Annapurna Circuit and Nar Phu), the treks become more challenging as you get going over 5,000m passes with longer days. If you're an avid walker and enjoy hiking, then there's no better adventure than trekking.
• How long do we walk each day?
Much of our trekking ventures are classified into THREE different categories according to the level of difficulty. Soft Adventure treks are only about a week to 10 days in duration. They generally don't go above 4000 meter and each day, you can expect to be walking for around 4 – 5 hours. While moderate to fairly challenging treks are longer treks that go right into high mountain country. Physically quite tiring, these involve approx 6-8 hours trekking along rocky ridges of high Himalayan peaks. Arduous treks are longer treks that go far beyond the normal haunts of trekkers and tourists. Physically challenging, these may involve 7-9 hours trekking and likely to include unfavorable weather conditions and activities that are not only physically challenging, but also tax the mind. These trips are not for greenhorns.
• What is exactly 'teahouse' trekking?
Teahouse trekking refers to staying at a small local lodge or mountain hut each night of your trek. The lodges are basic but pretty cosy; enough to shelter you from the bitter mountain winds. They consist of 5-10 rooms with a common area used for eating and hanging out. Most treks in Nepal are teahouse treks where the lodges are run by members of the local community. Bunking out at these teahouses in some of the harshest territories on earth will give you a true sense of what life is in the wild.
• What do we mean by FOT trek?
On FOT or a 'Fully Organized Trek', all meals and sleeping arrangements will be fully organized by the support crew. FOTs are also known as CAMPING TREKS. On camping treks you will be sleeping in tents. A trekking crew consists of one sirdar, one cook and kitchen crew, Sherpa assistants and porters depending on the size of the group. Under the leadership of the sirdar (local trek leader), the crew consists of several Sherpa assistants who will ensure you don't take the wrong path, a cook and kitchen crew to keep you well fed with delicious and nutritious meals and the porters to transport all the gear from camp to camp.
Our main aim is to make the trek as hassle-free and enjoyable as possible. The ratio of both Sherpa guides and kitchen crew to group members is generally 1:4 and the ratio of porters to group members is around 3:1 at the beginning of the trek, but this decreases as food is eaten and loads become smaller. For bathroom facilities we carry a toilet tent. Your camping staffs dig a deep hole in the ground for excrement and cover the hole with soil after nature's call is done. Camping treks are more expensive than teahouse treks. These treks are generally operated in remote restricted alpine zones that go above the tree-lines. Camping treks can also be used as options for teahouse treks throughout the Himalaya to enjoy the true spirit of adventure!
• What is security like during trekking?
Security for our clients is always a foremost priority for us. All our guides and other support crew are carefully chosen for your trips. Our guides hold licenses issued by the Nepal Government. They are very honest and reliable. But we would also advise you to take care of your own personal belongings. If you are on 'camping treks' please do not leave your bags unattended at any time for your own safety. Take your main bag inside the tent once you reach campsite. At night, all bags and belongings are kept in the middle of the tent. Your guide assigns a Sherpa on a rotation basis to guard the campsite throughout the night. If you are on a 'Tea house or GAP trek' arrangement, you will be sleeping in local teahouses. You need to take sensible precautions yourself at all times. Never leave your baggage unattended and keep your lodge room locked when you go out.
• What happens if I fall ill during the trek?
If by chance you fall ill during your trek, the first course of action depends on what's wrong with you. If it's altitude sickness, moving to lower altitudes and taking altitude medication will solve most cases; if it's quite severe, your guide will arrange for an emergency evacuation by helicopter (be sure that emergency helicopter rescue is covered in your travel insurance). If you have a stomach sickness, bug or any other types of food or water-related illnesses, your guide will have medication on hand for most common illnesses.
• What type of food is served during a trek?
On CAMPING TREKs we provide three delicious, plentiful and nutritious meals daily with a tasty mix of local and western dishes. Your day starts with a king-size breakfast consisting of a choice of porridge, muesli and cereals followed by omelet, fried or scrambled eggs with 'chapattis' [rounded bread made from wheat] or multigrain-bread. Also included are seasonal fresh fruits. Lunch is generally a selection of organic salad, cooked vegetable dishes, pasta and traditional breads. Dinner is a truly hearty 3 course meal - soup, followed by a variety of vegetables, meat, and rice and pasta dishes and completed with a simple dessert [which may include a finger-licking crusty apple pie].
Ironically, some of the best apple pies in the country are found on these mountains and not in thamel, Asia's hub for backpackers; as many tourists would assume. Tea and coffee are also provided at all meals. We use as much fresh organic produce as possible available at some of the villages we hike through and special diets are regularly catered for. The trek leaders maintain very tight controls on health and hygiene in the kitchen with respect to general cleanliness and food preparation and also within the group with respect to personal hygiene.
All foods are well cooked and vegetables are treated by potassium permanganate or iodine. We only serve Boiled water for drinking. Antiseptic soaps and potassium or iodine treated water are provided for washing. Special dietary requirements can always be catered for. On Tea House treks we provide standard breakfast, lunch and three course dinner, tea or coffee is also included with each meal. Your guide will help with menu selection and ensure that you get the best value meals possible. Although the food is usually plentiful and delicious, you should be aware that the menu is not normally extensive. Most teahouses offer a variety of rice and soupy noodle dishes, as well as soup and seasonal vegetables. A variety of cereals, bread and egg dishes are generally available for breakfast. There will also be plenty of snacks available such as biscuits, chocolate and soft drinks and in some areas you will find fresh fruit in season. You can buy packaged water (bottled mineral water) from local lodges and shop en route or you can also ask your guide to fill your water bottle with boiled water and treat it with water purification pills. Although its held that gluttony is a sin, nevertheless, we ensure our trekking guests are well fed in as much as they can digest to cope with the arduous trails and the tough elevations.
• Do I need to carry my own gear?
You'll carry your daily essentials (sunblock, water, hat, light jacket, and camera) but your porter will carry the bulk of your gear, such as extra clothing and overnight basics. Porters are especially helpful for longer treks where you'll be carrying more gear. For shorter treks (2-3 days), you may opt just to have a guide if you're comfortable carrying your own gear, but hiring a porter is a great way to support the local economy and is quite affordable. Its also the safest thing to do when you're hiking on the biggest and most rugged mountains on planet earth.
• How much could porters carry?
Porters typically carry up to 30 kgs max. (To ensure they're not overloaded). For fragile items, such as cameras, it's still best to carry these items yourself. If you have more than 15 kg., please carry the extra weight in your day pack. In the commercial trade, when transporting goods and supplies up into the high mountains, some porters carry up to 100 kgs and get paid less than a fair wage provided by some so-called responsible trekking companies. However, doing things like this weighs on the conscience and we totally avoid such unfair situations.
We know the risk that comes with neglecting our porters and follow all mandatory guidelines as stipulated by the IPPG international porters association.
• What is the overnight accommodation like?
In cities like Kathmandu or Lhasa, accommodation will be in hotels of your preference. We have a pool of hotels that ranges from luxury deluxe to budget hotels. While on a trek accommodation will depend on the trek style. If you are taking a camping trip then you will be sleeping in tents. Whilst we endeavor to stay in the best possible accommodation along the way, you should be aware that most teahouses, particularly in the smaller villages, are pretty basic but cosy enough to protect you from the harsh elements. The bedrooms are usually very small, the shared bathroom facilities are often outside and meals are served in a communal dining hall. Although simple, the teahouses do provide shelter and warmth and are normally run by friendly local families. Tea house treks are less expensive then Camping treks and are largely suitable for small groups. Usually, during busy seasons if private rooms in smaller villages are fully occupied you might have to bunk out in a dormitory. But then this is what adventure is all about.
• Can we change the itinerary?
Depending on the prevailing situation, you can modify it to some extent after consulting with your senior guide. However, the date of trek completion should always coincide with the original itinerary. You should keep in mind that this is an adventure trip into some of the most remote regions in the world, where many unforeseen circumstances may contribute to the need for a change in itinerary. In such cases, we or your guide will suggest the best alternative similar to your original itinerary.
• Is tipping included and if not, how much should I budget?
Tips are always appreciated by your support team after the trip. The amount depends on your budget and appreciation of their work. Guiding on some of the most risky trails on earth is a tough job and your crew always makes sure they lead from the front. Some trekkers give 10% of the total tour cost as tips. The hat is passed around and the whole group contributes. Most trekkers happily provide tips with big hearts. The choice is yours if you feel they've been worth it.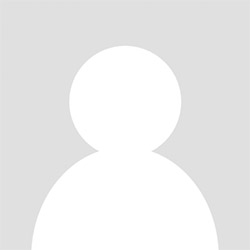 Very professional company
"Very professional company, things are fine efficiently. I would request to have more communication to clients on possible confirmation email on pick up times at the airport. Until I got off the plane I had no idea if someone was going to be there to pick me up or where I was going to stay the first night.
Please also consider including the Ice Lake hike in Manang on the itinerary as I did not know about it until after and would have loved to do it. The itinerary already includes an extra night in Manang to acclimatize so having that option for clients may be nice."
Julie Lim, Canada